BlindBox
Regular price
Sale price
$63.00 USD
Unit price
per
Sale
Sold out
View full details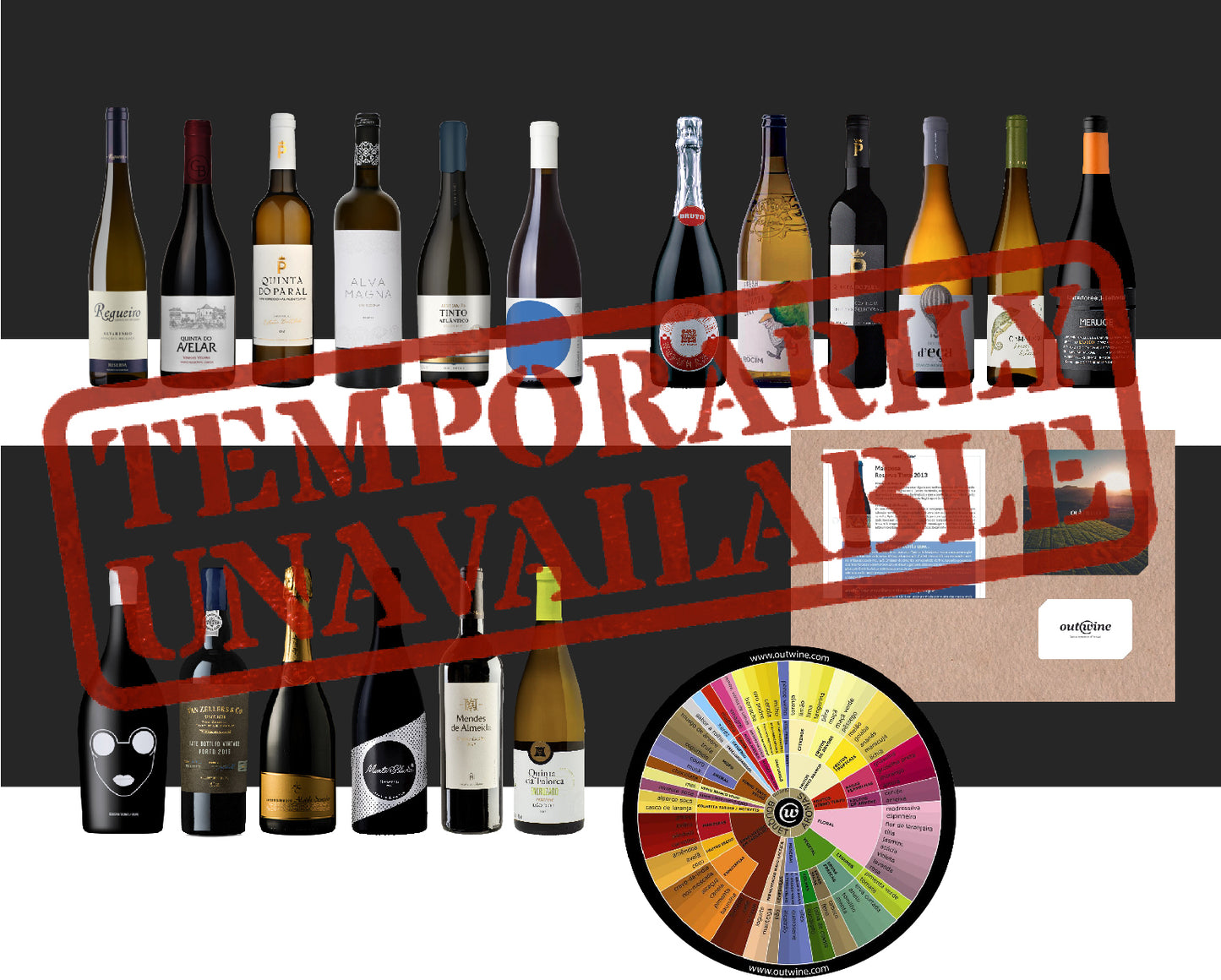 Blindbox
Are you ready to get out of your comfort zone?
We believe you are!

The BLINDBOX from Outwine is the perfect company for this adventure.
Surprise yourself. Taste different and new wines unknown for you and explore Portugal through your senses.

Every single month, we select 6 different wines for the BLINDBOX, specially to be delivered to you.
All you need to do is to make a one time purchase or a subscription of the product. Subscriptions are charged on a monthly basis through direct debit. All you need to do is to either enter your card details or to subscribe via PayPal.
Each BLINDBOX has the cost of 70€. Pick the location you wish to receive it and have fun discovering the best of Portugal.*
Do not waste your time wondering which wines you will purchase this month. There is no need to decide between Red wines, White wines, Verde wines, Rosé wines, Sparkling wines, Port wines, Madeira wines or Moscatel wines. Outwine will do the work for you!
We take advantage of our vast experience to make you feel again like a child on Christmas Evening opening your most wanted gift.

Come along! 
Get out of your comfort zone without getting out of your own home.
Are you curious about the wines included on previous editions of the Blindbox? Check everything in here.
The BLINDBOX is not a promotionable product and does not fall under the 10% discount for the first order of new users.
*Order by the 20th of each month and you will receive your BLINDBOX between the 1st and 8th of the following month.